4-H School Enrichment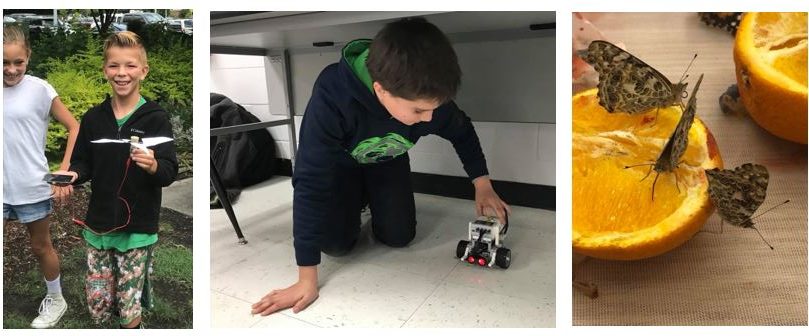 4-H School Enrichment is a program sponsored by the North Carolina Extension Service. The goal of school enrichment is to give students in private, public, and home school settings a chance to have "hands on" experiences in many different curriculum areas. All of the below curriculum have objectives that align with the grades standard course of study.
Teachers are invited to participate in a hands-on curriculum training that will enable them to use any 4-H curriculum in their classroom. Curriculum training can be scheduled for grade levels.
Follow this link to see some of the opportunities available: Brunswick County School Enrichment
    For more information contact:
Morgan King, 4-H Youth Development Agent
mhking3@ncsu.edu or 910-253-2599
Angie Lawrence, 4-H Program Associate
angie_lawrence@ncsu.edu or 910-253-2610