#TRY4-Health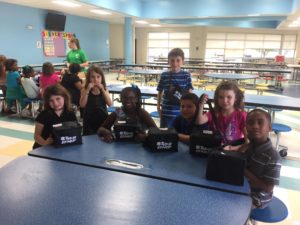 Teens in Leadership Training (TiLT) 4-H youth volunteers in Brunswick County werechosen as one of the eight counties in North Carolina 4-H to participate in the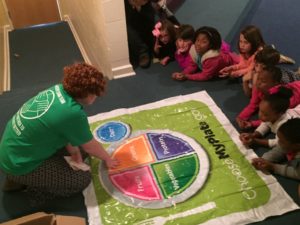 Youth Voice: Youth Choice (YV:YC) Healthy Living Sub-grant funded by the Walmart Foundation. This program is geared to facilitate, and improve healthy food choices balanced by physical activity, taught by NC 4-H Teens Reaching Youth (TRY) teams to youth in 2nd – 12th grade.
Brunswick County was chosen, because of their active Healthy Living youth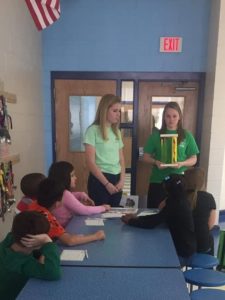 volunteers. 4-H TiLT youth volunteers are also considered NC 4-H TRY youth volunteers; these teens have been planning, training, and teaching Healthy Living in schools and after-school since 2011. Youth volunteers selected Communities in Schools, since they have been partnering with this organization to provide 4-H programs since 2013, to deliver the programs partially funded by the Walmart Foundation Grant. One of the two schools chosen from CIS was Supply Elementary CIS 21st Century Program.
Supply Elementary, TRY Healthy Living YV:YC team chose to use Organ Wise Guys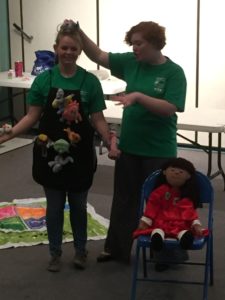 curriculum and other NC Cooperative Extension Healthy Living Curriculum, to create a six week program hi-lighting MyPlate, and brain, kidney, heart, muscle, and bone health. The OWG program is a comprehensive curriculum built around a group of characters that personify major organs of the body to teach children (and adults) about the importance of eating well and being physically active. Each week they learnedabout a new organ, exercised, and had a taste test. Lesson were reinforced most weeks with take home educational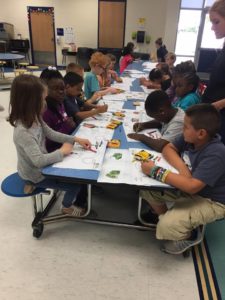 extenders to share with parents, including MyPlate placemats, water bottles, bone health, and heart health packets. Fifty-six to seventy-nine 2nd and 3rd graders participated in this program each week and on the sixth week celebrated by having an Organ Wise Guys relay, playing fun games reinforcing the importance of physical activity, and ended the time packing lunch boxes donated by the Wal Mart Foundation grant with items that reminded them how to continue eating a healthy balanced diet to keep their bodies healthy.
Teens Reaching Youth 4-H volunteer leaders at the Supply Elementary site, included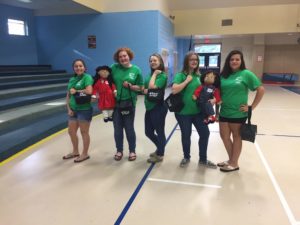 the NC 4-H Healthy Living ambassadors – Amelia Apple, Jillian Bowling, and Bobbi Jane Lawrence. They were joined by other TRY/TiLT youth volunteers including Autumn Apple, Matthew Robles, Sydney Blair, and Cassy and Maggie Reece.
This summer these youth volunteers joined by Cooperative Extension staff will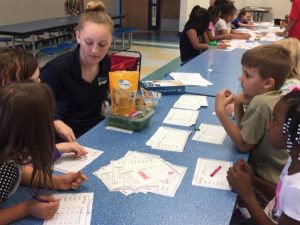 be challenging campers to TRY health by teaching Healthy Living, STEM, and gardening at 4-H Camp Brunswick! For more information on 4-H, or Summer Camps contact Angie Lawrence, 4-H Program Associate; Email: angie_lawrence@ncsu.edu. For information about other Brunswick County Cooperative Extension services call 910-253-2610 or visit http://brunswick.ces.ncsu.edu/, and like us on Facebook https://www.facebook.com/BCCooperativeExtension.
Was the information on this page helpful?
This page can also be accessed from:
go.ncsu.edu/readext?465041