Brunswick County 4-H TiLT Youth Volunteers Deliver Organ Wise Guys to BIP Students
On Monday, February 23rd, 4-H Teens in Leadership Training (TiLT) youth volunteers delivered Organ Wise Guys (OWG), "Click on Your Sir Rebrum," healthy breakfast lesson to 100+ Brunswick Interagency Program (BIP) students.
The OWG program is a comprehensive curriculum built around a group of characters that personify major organs of the body to teach children (and adults) about the importance of eating well and being physically active. The Brunswick Interagency Program provides educational opportunities for adults with developmental disabilities, and Brunswick County 4-H TiLT youth volunteers program trains youth volunteers age 12-18 to deliver in-school, after-school and summer programs that teach healthy living, good stewardship and environmental awareness of the resources in Brunswick County.
Joanne van der Kuijl, Director of the Brunswick Interagency Program thought that the OWG's program that the 4-H TiLT youth volunteers teach to after-school youth would be a great fit with their program. Helping to expand on BIP's overall goal to help student's live healthier. BIP students have been focusing on the importance of water vs. soda, are offered fresh fruit at break time and lunch, and have been participating in a "biggest loser" program with the focus of an overall healthier lifestyle.
4-H TiLT youth volunteers Alexis and Amelia Apple, Mary Francis Blanks, Reagan and Reilly Dumproff, Chris Gallup, and Bobbi Jane Lawrence taught BIP student's about healthy breakfast options using the OWG's characters, a book, and an interactive worksheet depicting My Plate. The teen volunteers enjoyed teaching and interacting with the student's from BIP and look forward to helping them at the Spring Special Olympics' and coming back to teach more healthy living programs in the summer.
If you are interested in learning more about TiLT 4-H Youth Volunteer Program, Organ Wise Guys, or other Brunswick County 4-H programs, contact Angie Lawrence, 4-H Program Assistant, at angie_lawrence@ncsu.edu. You can also call the Cooperative Extension office at 910-253-2610. Visit their website http://brunswickco4h.shutterfly.com/, like us Facebook https://www.facebook.com/brunswickcounty4h or visit our Instagram page http://instagram.com/brunsco4h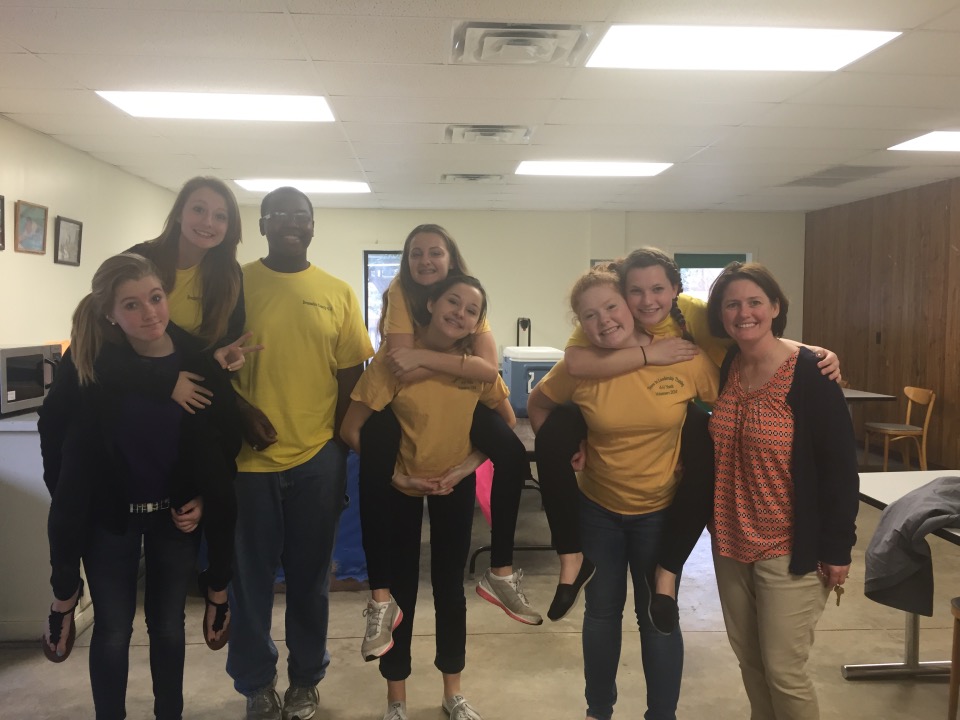 Was the information on this page helpful?
This page can also be accessed from:
go.ncsu.edu/readext?342678